FEATURES



Located 1 mile past the Cleghorn Fish Hatchery on West Highway 44 / Rimrock. The south boundary is 1 mile north of Red Rock Estates. The north boundary is Magic Canyon.


363 Acres

Small Dwelling and Garage on Rapid Creek

Development Potential

$5,265,000.00
Owner financing and/or fractional ownership may be considered.



Rapid City is surrounded by "The Great Outdoors". It's not only the wildlife that enjoys the Black Hills — it's the adventurers. People come from all over to rock climb this area, mountain bike, hike, take nature walks, go fishing, jet skiing, camping, rock hunting, canoeing, skiing and even scuba diving.

This property is located on the way to some of the local's favorite areas, including Pactola Reservoir, Deadwood, and Terry Peak Ski Resort.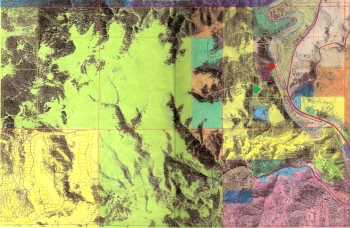 CLICK FOR LARGER MAP
GOOGLE EARTH
View Larger Map